Our Mission
Dental Access Carolina seeks to improve the oral health K-12 students by reducing barriers that make it challenging for them to see the dentist.
Busy parents face huge barriers in scheduling regular dental visits for their children, including:
Scheduling appointments around work schedules, or being forced to miss work altogether
Organizing transportation to and from the dentist's office
Locating a dentist that accepts the right insurance
We eliminate each of these obstacles. We provide compassionate and comprehensive care to children on site at their schools or at other central locations during school hours in fully equipped mobile clinics. Our team uses the most modern techniques and strictest infection control procedures to offer comprehensive and preventive dentistry in an atmosphere that allows us to develop an honest, caring relationship with each patient. Our practice fosters a true winning relationship for all involved: the parents, the schools, the dental team, and, most importantly, the children!
Parents win, because we eliminate transportation headaches, lost time from work, and the hassle required to locate the right provider.
Schools win, because less nursing and administrative time is required to coordinate treatment for students who are in pain or who have urgent needs.
The dental team wins, because they provide an invaluable service to patients and parents who appreciate their efforts, all while enjoying a reasonable standard of living and enough time to spend with their families.
The children win, because their dental needs are addressed by top professionals with a focus on preventive education, allowing the student to concentrate on learning instead of tooth pain!
Our History
Dental Access Carolina was founded by Dr. John Reese in January of 2001 to provide comprehensive care to under-served students in a single school district in York County, South Carolina. He approached the SC Dental Association, the SC Board of Dentistry, the Department of Health and Human Services, the Department of Health and Environmental Control, and the Department of Social Services, along with school district representatives to assess the students' needs and develop the idea for a mobile practice.
After receiving positive feedback, he designed and built a mobile dental van to fit the specific needs of the program. Due to the immediate success of Dental Access Carolina, Dr. Reese sold his brick and mortar practice in September of 2001 to concentrate on Dental Access Carolina full time.
In the nearly two decades since he first started, Dr. Reese expanded Dental Access Carolina's services into school districts throughout South Carolina, with dental teams practicing in clinics designed by him and custom built to the needs of a mobile practice. Doctors and patients alike enjoy treatment in state-of-the-art mobile dental facilities which are fully equipped and fully self-contained.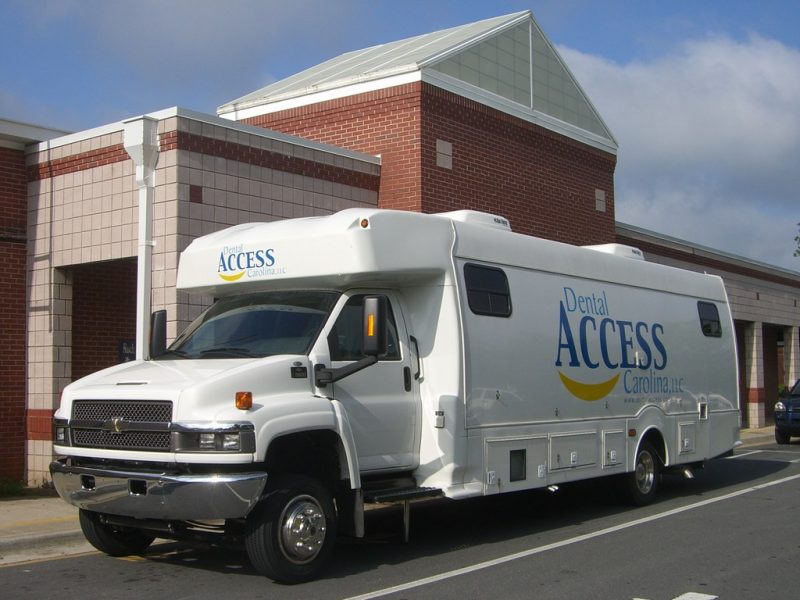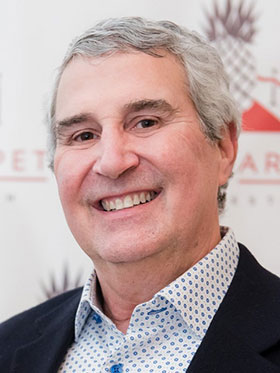 Dr. John E. Reese, III

Dr. John E. Reese, III is a native of Columbia, South Carolina. He received his B.S. in Biology from the Citadel in 1984, and his Doctor of Dental Medicine (D.M.D.) from the Medical University of South Carolina in Charleston in 1988. Dr. Reese then served four years on active duty as a General Dentist in the United States Air Force before settling in Rock Hill with his family in 1992. Dr. Reese is married to the former Beverly Gantt, and has four sons, Danny, John IV, Robbie, and James.
Memberships
American Dental Association
Academy of General Dentistry
South Carolina Dental Association
Tri-County Dental Society
Citadel Alumni Association
Rock Hill Kiwanis Club
York County Regional Chamber of Commerce
Dr. Reese's honors, professional and civic affiliations
Citadel Scholar - Full Scholarship Recipient , The Citadel
Student Body President - College of Dental Medicine, M.U.S.C.
Student Government Leadership Award - College of Dental Medicine, M.U.S.C.
Board of Trustees Member (National) - American Student Dental Association
President, Tri-County Dental Society (York, Lancaster, and Chester Counties)
Board of Directors Member - Rock Hill Kiwanis Club
Terrific Kids Program Chairman- Rock Hill Kiwanis Club
Guest Lecturer - Medical University of South Carolina, College of Dental Medicine
Guest Lecturer - York Technical College
Guest Lecturer - Rock Hill, SC School District Three
Outstanding Young Men of America Recipient
Commissioner- Commission on Children and Youth - City of Rock Hill, SC
Ethics Committee Chairman - SC Dental Association, Central District
Membership Chairman - SC Dental Association, Central District
Secretary-Treasurer - SC Dental Association, Central District
Vice President - SC Dental Association, Central District
President-Elect, SC Dental Association, Central District
President, SC Dental Association, Central District
Board of Governors, SC Dental Association
Delegate - SC Dental Association
Pierre Fauchard Academy - Fellow
Pierre Fauchard Academy- Membership Vice Chairman, SC Section
Pierre Fauchard Academy - Chairman, SC Section
International College of Dentists - Fellow